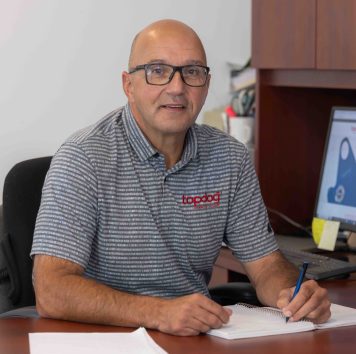 Doug LeClair Chief Executive Officer
Doug joined Top Dog in January of 2020, in the role of Chief Executive Officer. Prior to joining Top Dog, Doug spent many years in the retail sector. In sales management and business development roles.
Doug was drawn to Top Dog because of the culture that promotes the highest level of product quality and customer service. And the relationships Top Dog enjoys with our customer base.
A "lifetime" resident of Prince Edward Island, Doug resides in nearby Norboro, with his wife Patty. They have 2 children, Maggie and Hannah.
Doug very much enjoys working with staff  and Top Dog customers, and to continue to build on the core principles of quality, safety, customer service, and order fulfillment.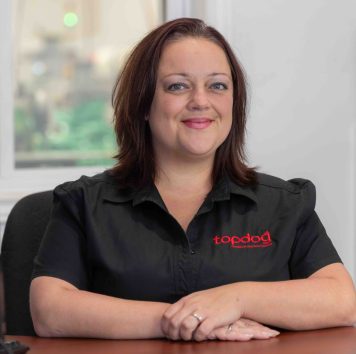 Jennifer Hambly General Manager
Jennifer has more than a decade of experience at Top Dog. Beginning as a production technician, Jennifer quickly displayed a "knack" for doing very good work, and, very obviously, was a great team player. Over the years, Jennifer's skillset, attitude and performance have enabled her to move to her current role, as General Manager.
Jennifer manages all production and delivery related items at Top Dog. From receiving raw material, to shipping orders out the door. The core principles of quality, safety, customer service, and order fulfillment are in her DNA.
Jennifer enjoys working with our distributors and looks forward to continued success and growth.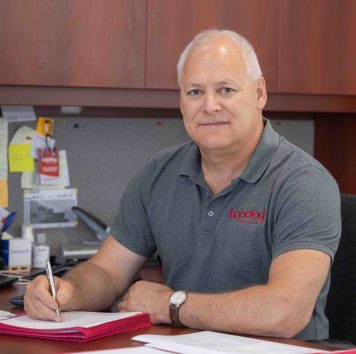 John Percival Director of Business Growth
John has been employed with Top Dog Manufacturing since 2018, in the capacity of Director of Business Growth. John brings a strong professional and personal background to this role.
Born in the UK, John grew up in different regions of the world, before finally settling in Canada. After university , John worked for 10 years as a senior mechanical engineering designer. John then joined the health care world, spending 15 years in various health care project management positions with the Provincial Health Services Authority of British Columbia.
After moving to the Prince Edward Island, John wanted a new challenge in life and found that with Top Dog.  John enjoys working with our existing and new customers, toward the goal of growing our businesses together.